We see you, Operator! Look at you go all successful and on the rise, making us proud!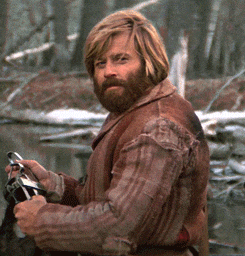 But as great as you're doing, we're going to help you get to that next level … with bundling! Let's dig in …
What's this "bundling" we keep talking about??
We took our top-sellers, strategically created combinations to drive sales in a variety of market spaces, and packaged, or bundled, them together! It's our one-stop-shop method going one step further. Instead of navigating our website for the items you want, find them all in one place and purchase an entire market in one click!
Why Bundle?
Bundle for the 4 Bs …
1) Bundling = Benefiting
Bundling is convenient, provides economies of scale, is built for success, and is adaptable.
•Convenient• Operators have multiple needs … Bundles combine multiple solutions into one simple package.
•Economies of Scale• Save money! Bundling saves us money by reducing waste and using fewer materials for packaging. Then we pass our savings along to you by offering a super low price! Get a complete, high-value market at a significantly reduced price.
•Success• We've done the thinking for you … We bundled the combinations of products that will best set you up for a successful market. There are bundles made perfect for all market sizes!
•Adaptability• Looking for something in between bundles? Start with a bundle and add individual products as necessary. That way, you're still saving time and money while also ensuring you get the perfect market for your location.
2) Bundling = Bold
Have confidence! You're offering the very best markets to your clients – that's what our bundles are for!
3) Bundling = Balancing
Build a thriving market in one click & still have time to build a thriving personal life. Just think – Instead of taking time to navigate through the web store and decide which combination of products is going to work, you can spend under 5 minutes choosing which complete, packaged market fits best! Use the time you save for YOU.
4) Bundling = Brilliantly unfair
Turn every potential client into a loyal client when you show them what a boss you are … because you spent your time focusing on impressing them while we took care of the market design for you! That's an awesomely unfair advantage!
Now that you're on the bundling bandwagon, take a look at them!